crusher-X
-
it's
your
sound
design!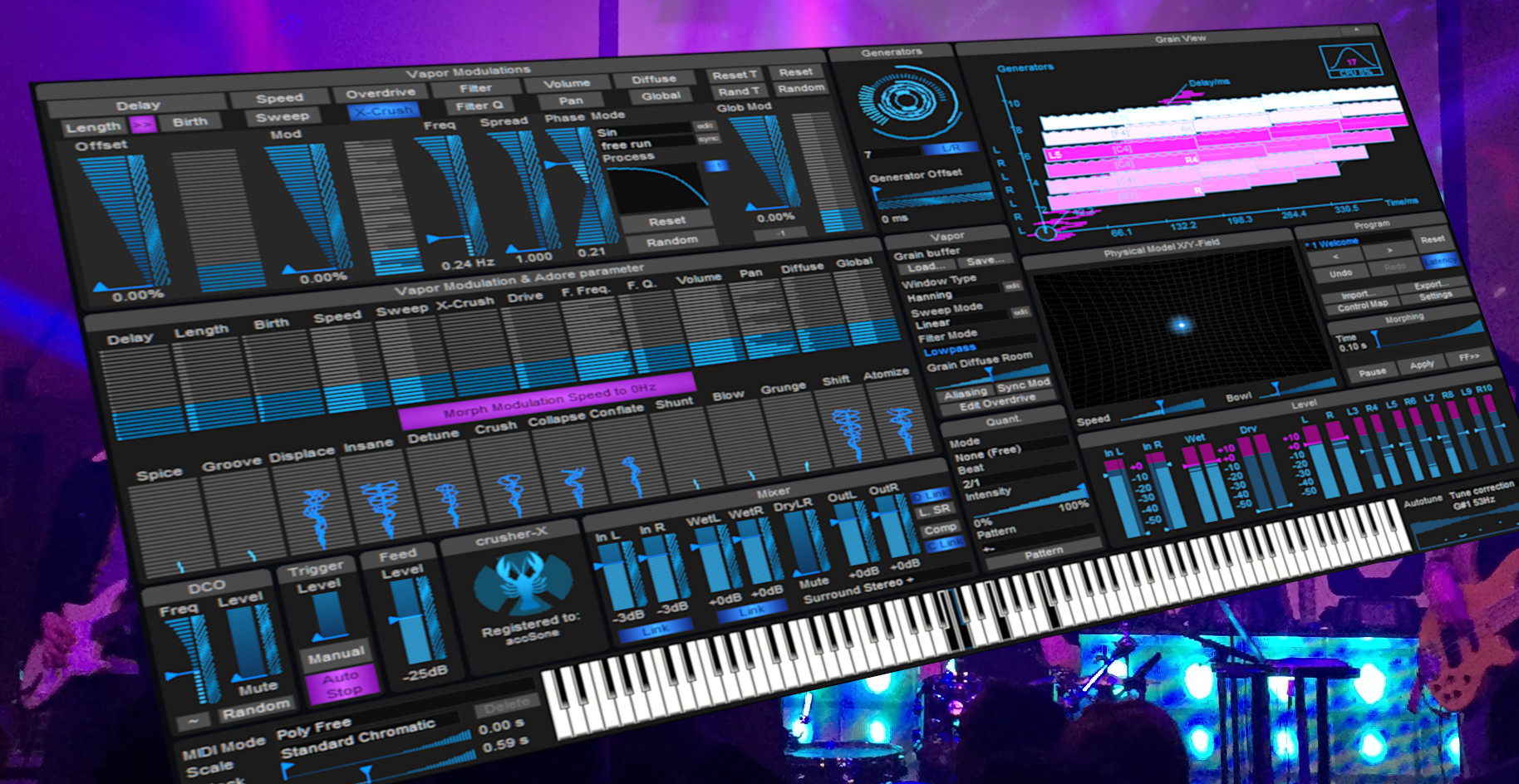 Granular synthesis revolutionized Sound Design, Electronic and Experimental Music. crusher-X does advanced granular synthesis on your live input in real-time!
crusher-X granular synthesizer and effect plug-in for Windows (VST 2.4 32bit and 64bit) and macOS (AU, VST 64bit)
Its powerful algorithm creates very complex sounds, drones and outstanding surround effects. The crusher-X trademark is known since 1999 as "the" granular effect standard. crusher-X is used by famous sound-designers, composers, musicians and film-makers all over the world.
Feel free to try the demo or learn more about crusher-X and granular synthesis here...